OK, it is spring in Japan. And although this time a year comes around about a month later than Tokyo, 400 miles to our south, it does visit, nonetheless. And with spring in Japan comes the beauty of Cherry Blossoms! Here are some pictures, though they do not capture the full effect, they do give you an idea.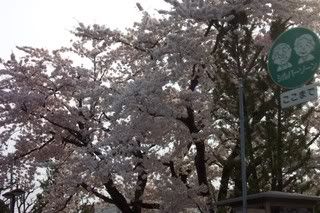 Across the street in front of the City Hall.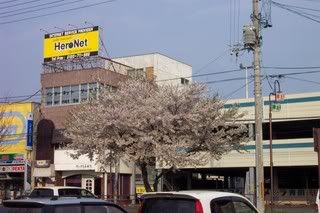 Right out the base.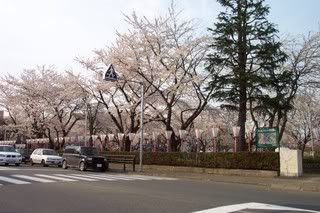 The park. They put up these pink lanterns which reflect the pink from the cherry blossoms and vice-versa.