So, Ant got a bug up his ass to go to the BX at 0700 for book seven of Harry Potter. The line was already around the corner...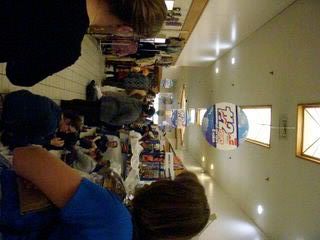 ... and extended back around this corner...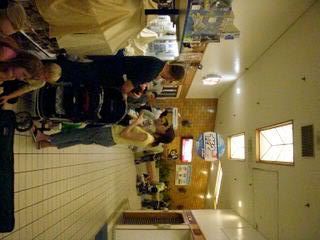 Ant not looking so happy... Wait, wasn't this his idea???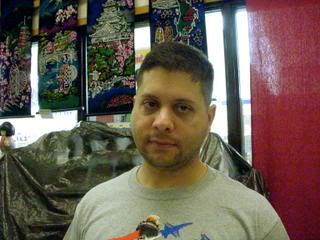 camping out with the others...
And the final product. Book 7 in our hot little hands....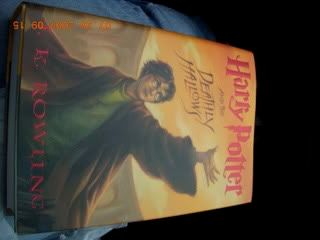 Damn PX advertised for over a week about the 0800 presale... then on the day of, nope, sorry, we can't pre-sell.. have to wait until 0901 as that is 1201 GMT! WHAT, you can't pre-sell? Amazon has been doing that for almost a year! You can't do it an hour early? Whatever! Anywho, half the base was there. AFN included. Ant may have made it onto Around the Services for today or sometime this weekend.!