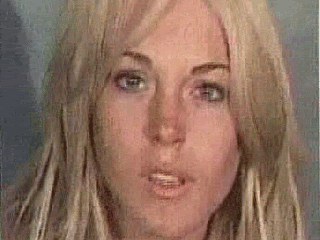 DAMN! Not even a week out of rehab, and Lindsay Lohan is once again arrested for Driving Under the Influence and Driving While Intoxicated. Heeped onto this, one FELONY charge of Cocaine Possession, and one FELONY charge of Trafficking of an Illegal Substance. And again, she seeks the refuge of rehab. This time, she also sought medical help...
"LOS ANGELES - Lindsay Lohan was busted for drunk driving and drug possession on Tuesday, just days after completing an alcohol treatment programme following her arrest in May for similar charges, police said. "
You know, I was watching the news as I typed up my report, and I first thought it was discussion on Ms Lohan because she was now out of rehab, had turned herself in for her last offense, etc., etc. Then I realize, HOLY SH!T, AGAIN!!!