I got to go to the Honolulu Kua'aina Burger this past Sunday. I was able to introduce my new friend Sam to the wonders of the burger that is ONO!
Some pics to make your mouth water....
my burger... I got my usual bacon burger with provolone cheese added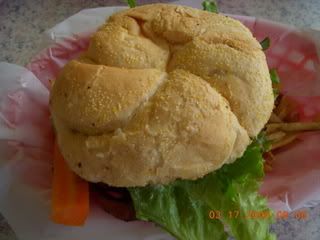 my fully constructed burger.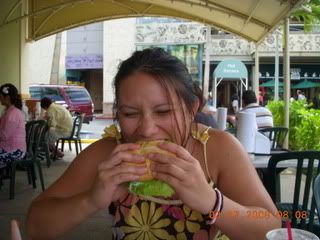 Sam eating her burger!
Finally! I love this place!